Reach more than 200.000 visitors worldwide every month! More than 500 dealers already profit!
Sell now at baupool!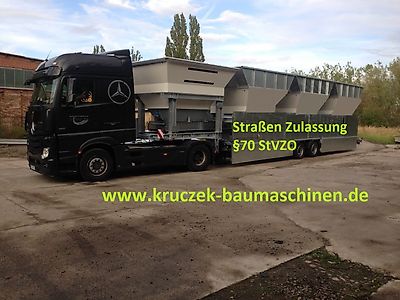 Reihendoseur Sattel -Mobil Mineralgemische
Reihendoseur RD 700/4 Mobil für Mineralstoffe
Sarah Kruczek Umwelttechnik
73660 Urbach, Germany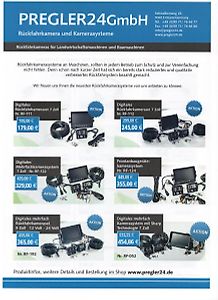 pregler24 gmbh
93413 Cham-Schwalbenweg 2b, Germany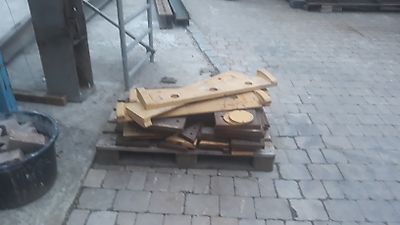 Roth
74177 Bad friedrichshall, Germany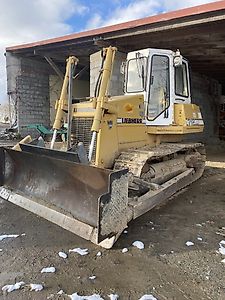 KIRMAG
KIRMAG Kranachsen Transportachsen Kranfahrgestell Schnellläufer
KIRMAG
83530 Schnaitsee, Germany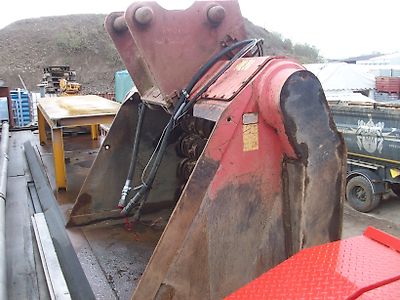 JR Abbruch
40599 Düsseldorf, Germany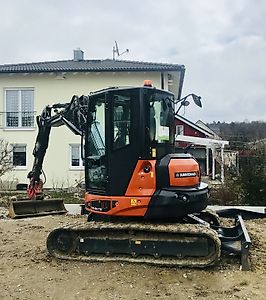 78244 Gottmadingen, Germany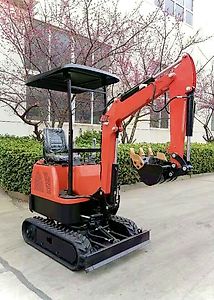 Milato / Infront
MTH-MD10
MILATO Technischer Handel
65201 Wiesbaden, Germany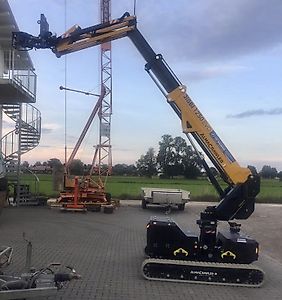 ALMA
ALMACRAWLER JIBBI 1250
Baumaschinen und Geräteverleih GmbH Sigi Naumann
83236 Übersee, Germany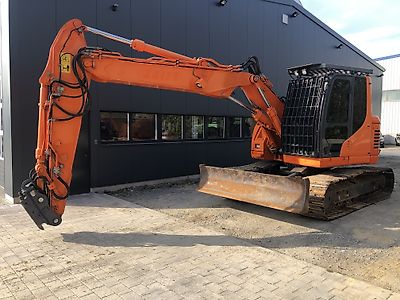 Doosan
DX 140 LCR Oil Quick OQ 65
AGUTRA GmbH
71691 Freiberg am Neckar, Germany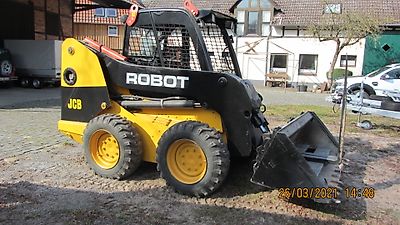 JCB
Robot JCB 170HF 4x4 Hoflader guter Zustand
Fa. AAC Anhängercenter Ifor Williams Trailer
38547 Calberlah, Germany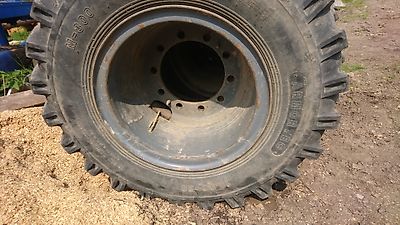 Verschiedene
10.00 x 20 Zoll
Forstdienstleistungen R. Schiemann
01877 Bischofswerda, Germany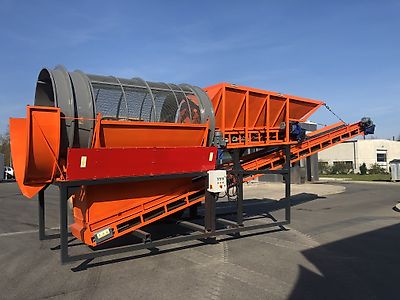 Holtmeyer
49565 Bramsche, Germany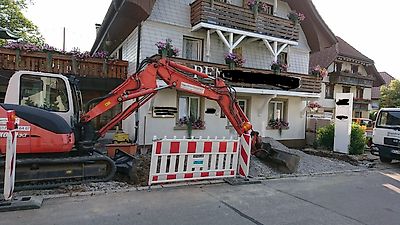 Manfred Maier
79777 Ühlingen- Berau, Germany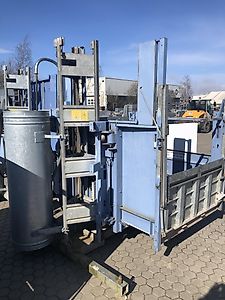 DPS Baumaschinenvermietung GmbH
18069 Rostock, Germany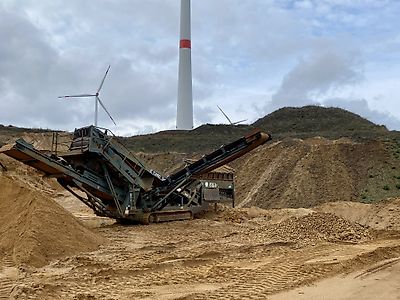 Powerscreen
Turbo Chieftain 1400
Tamima Truck GmbH
45884 Gelsenkirchen, Germany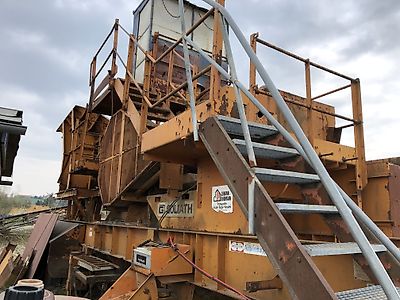 Uhrmann Recycling OHG
94121 Salzweg, Germany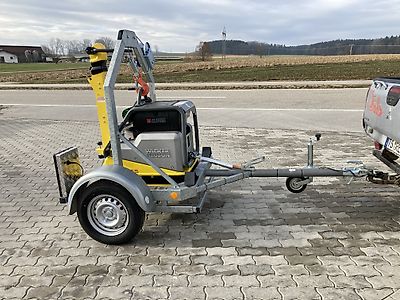 System Reich
Rüttelplatten-Transportanhänger
System Reich
83119 Obing, Germany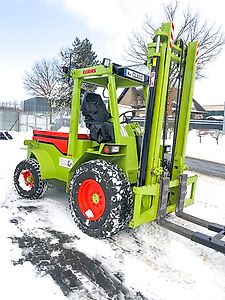 Andruszko Gabelstapler GmbH
33378 Rheda-Wiedenbrück, Germany
Hire rate per month on request
incl. 19% VAT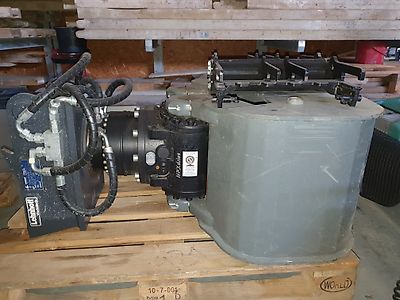 Lehnhoff
Mehrzweckgreifer
S. HUEBER GmbH & Co. KG
90556 Seukendorf, Germany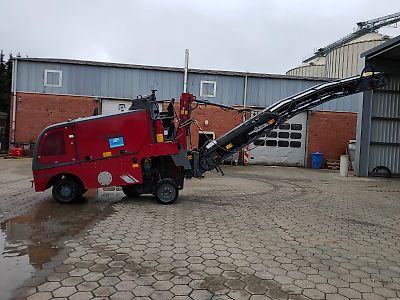 Horst Mierzwa Straßen und Tiefbau GmbH
21641 Apensen, Germany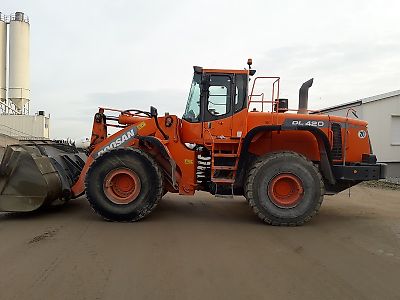 Eurotrading Wikega GmbH
49356 Diepholz, Germany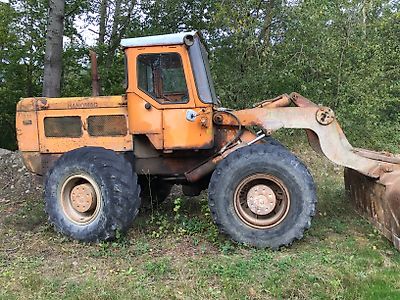 92696 Flossenbürg, Germany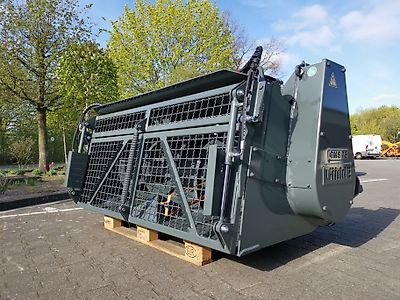 Gödde Maschinenbau GmbH
GMS 75
Gödde Maschinenbau GmbH
49809 Lingen, Germany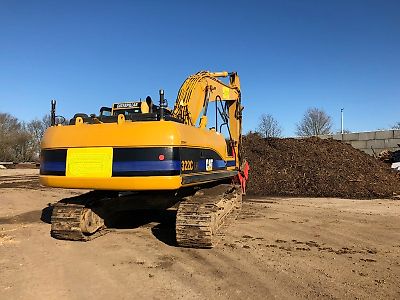 Caterpillar
322 C LN mit Trimble GPS
Pyls Besitz & Vermietung
52511 Geilenkirchen, Germany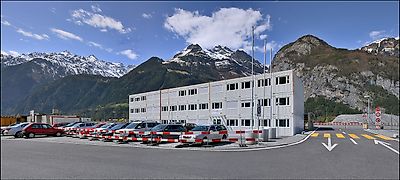 FAGSI Vertriebs- und Vermietungs-GmbH
CH-4806 Wikon, Switzerland
kr 2 156 369
plus 19% VAT
kr 2 232 965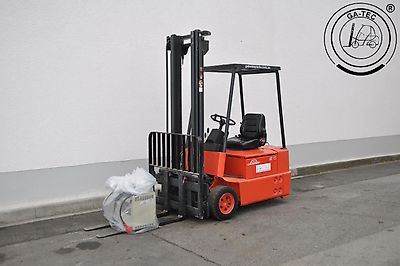 GA-TEC Gabelstaplertechnik GmbH
44263 Dortmund, Germany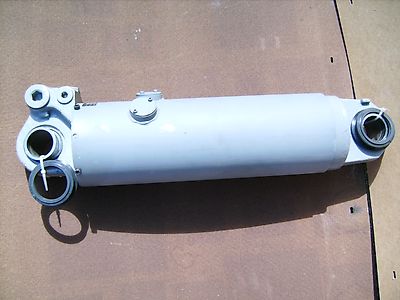 Südkran GmbH
85399 Halbergmoos, Germany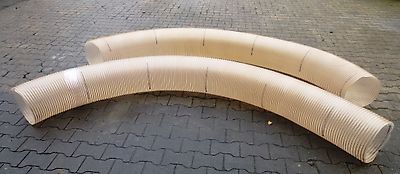 Tilgner Baumaschinen GmbH
44536 Lünen-Brambauer, Germany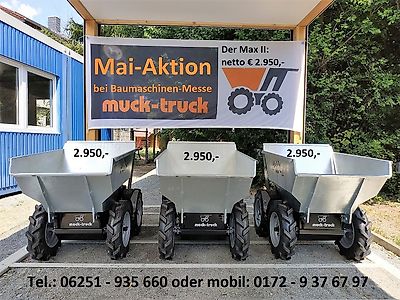 Roland Messe Industrie- und Baumaschinen
64673 Zwingenberg, Germany
kr 29 587
-17%
plus 19% VAT
kr 35 605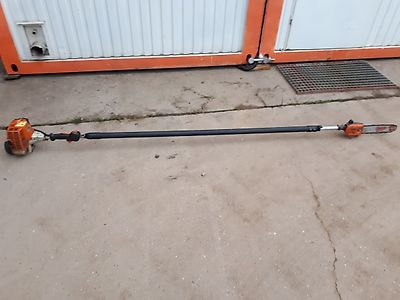 Stihl
Hochentaster HT75 *Guter Zustand*
Gerach Baumaschinen GmbH
76829 Landau/Pfalz, Germany
kr 2 909
-28%
plus 19% VAT
kr 4 012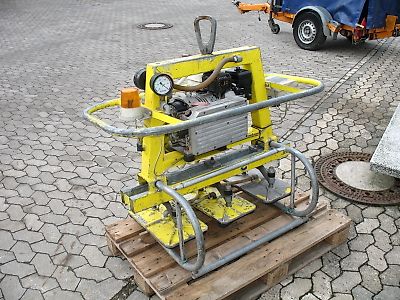 AUTOMAC
Vakuumverlegegerät 1200kg
Andert Baumaschinen GmbH
32051 Herford, Germany
kr 11 534
-34%
plus 19% VAT
kr 17 552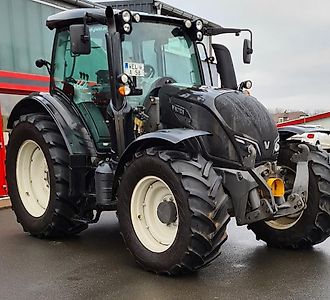 Valtra
N 134 A mit Alö Frontlader Q56
Egenolf Handels und Dienstleistungs GmbH
65614 Beselich-Obertiefenbach, Germany
kr 731 159
plus 19% VAT
kr 751 219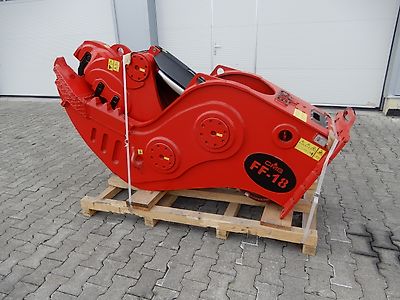 CMB
FF18 Pulverisierer starr
ATS Anbaugeräte GmbH
72131 Ofterdingen, Germany
kr 229 678
-8%
kr 249 738
Hire rate per Day on request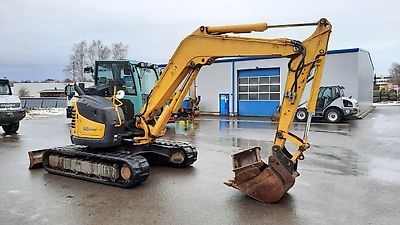 JMK Baumaschinen
01187 Dresden, Germany
kr 386 140
plus 19% VAT
kr 396 170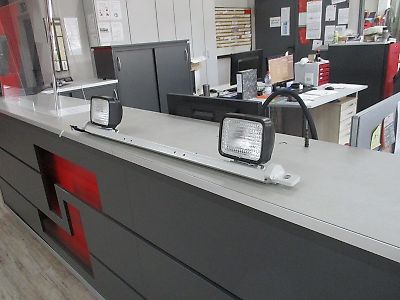 Takeuchi
Baggerbeleuchtungs-Set
Baumaschinen Schmittinger GmbH
73257 Köngen, Germany
kr 451
-40%
plus 19% VAT
kr 752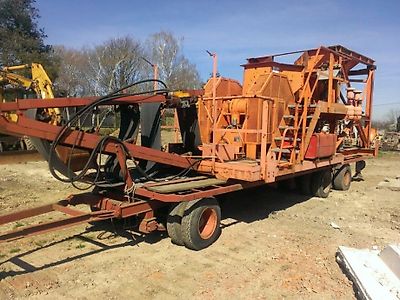 BMD / J BAG Brecher
ES 600
Sarah Kruczek Umwelttechnik
73527 Schwaebisch Gmuend, Germany
kr 250 741
-24%
plus 16% VAT
kr 330 977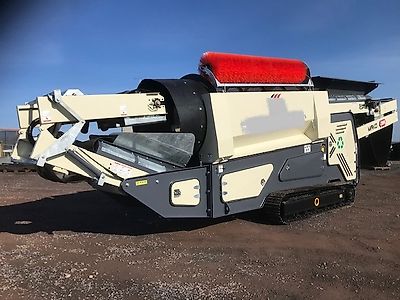 Metberg
MaKo 3000 Trommelsieb
M&R Maschinen & Fahrzeughandel GmbH
48565 Steinfurt, Germany
kr 797 355
-9%
plus 19% VAT
kr 877 592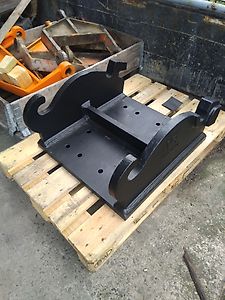 DS-Trans Handels GmbH
12529 Schönefeld, Germany
kr 9 528
-37%
plus 19% VAT
kr 15 044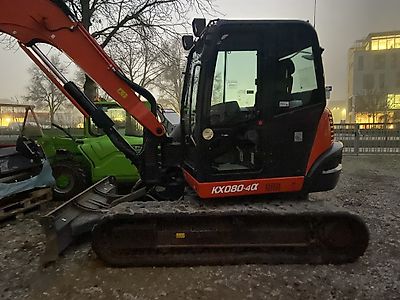 Kubota
KX 080-4alpha Powertilt. HS 08
Fiebiger Baumaschinen
85748 Garching, Germany
Price on application
kr 630 863
Hire from kr 1 605 per Day
incl. 19% VAT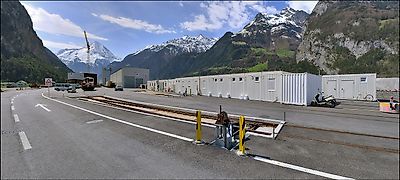 FAGSI Vertriebs- und Vermietungs-GmbH
CH-4806 Wikon, Switzerland
kr 501 481
plus 19% VAT
kr 520 437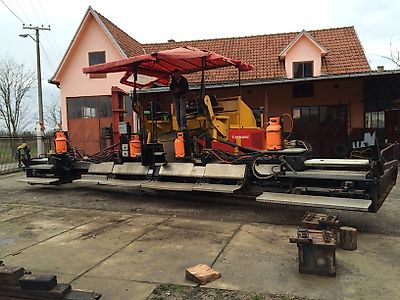 Dynapac
F 185 C *10 M Breit *
H & H Handel Maschinen Im-Export & Thi Ha Nguyen H & H Handel Maschinen Im-Export
13587 Berlin, Germany
kr 491 451
-23%
plus 19% VAT
kr 641 896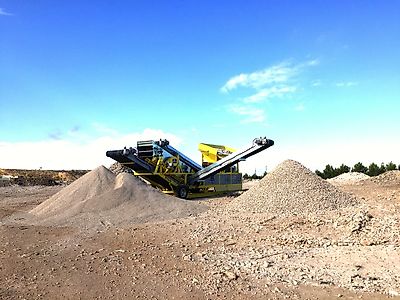 Flachdecksiebanlage - 3 Fraktionen
Tiger Screen 25.10 Professional Plus
NB Baumaschinen GmbH
84307 Eggenfelden, Germany
kr 771 278
plus 19% VAT
kr 801 367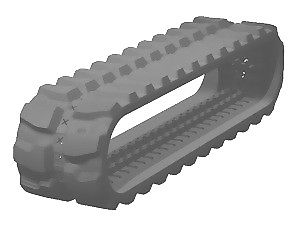 Gummiketten Bobcat E80 E85 Volvo ECR88 450x81x76 W
Kubota KX75 Takeuchi TB070 TB175 TB180 TB280 TB290
Iovino - Gruppe
75443 Ötisheim, Germany
kr 11 083
-14%
plus 19% VAT
kr 12 938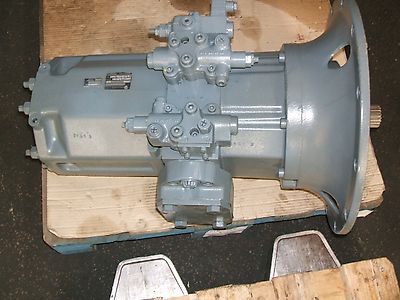 Linde
Hydraulikpumpe HPR 160D
Wima-Hydraulik
46539 Dinslaken, Germany
kr 86 255
-21%
plus 19% VAT
kr 109 323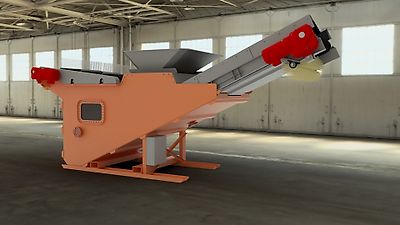 Kühn Maschinenbau
Abscheider 1.2
Kühn Maschinenbau
67125 Dannstadt, Germany
kr 430 271
plus 19% VAT
kr 450 330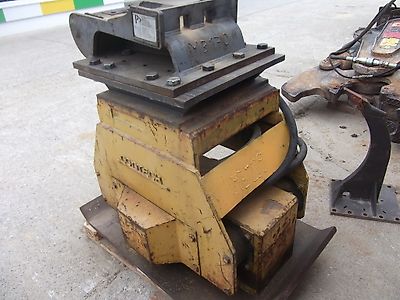 Moertlbauer-Baumaschinen Vertriebs GmbH
94081 Fürstenzell, Germany
Price on application
kr 77 178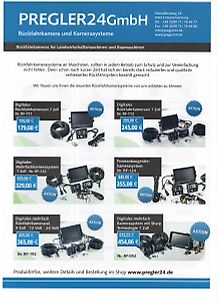 Digitales Rückfahrkameraset 7 Zoll
RF-111
pregler24 gmbh
93413 Cham-Vilzing, Germany
kr 4 323,07
-14%
plus 19% VAT
kr 5 015
Buying and selling of new and used construction machinery at no.baupool.com!
You can buy and sell used or new building equipment easily and effectively at no.baupool.com! Our innovative market place provides many options for dealers, private sellers and tradespeople to list their new and used items of construction machinery in over 500 different categories. There is currently a massive selection of over 50,000 adverts available, and this means that anyone who is looking for affordable new or used building equipment is sure to find something suitable. With a range that goes from tools for personal use to excavators, loaders, screening plants and surveying technology for major building sites - no.baupool.com is exactly the right place for anyone who wants to buy affordable building equipment, or for anyone who wants the best kind of advertising for used or new construction machinery. This is guaranteed thanks to support from traktorpool - the popular and most frequently used agricultural website in Germany (AgriMA2013). This collaboration with such a trusted and well-respected platform means that no.baupool.com benefits from the professional expertise of people who have been successful in running an online market place. As a result, with no.baupool.com you will achieve maximum national and international reach with your advertisements for new or used building equipment. Do you wish to purchase a specific piece of building equipment, or rather acquire one at a reasonable price? That's no problem - with a few clicks you will be able to find exactly the right offer! If you have any questions about new or used building equipment, the international customer service team will be glad to help you and it offers an individual customer advice service in German, English, French, Spanish and Portuguese. Thousands of visitors from all over the world use the services of our market place to buy or sell building equipment with the greatest of ease. Take advantage of the wide reach and the great variety of different categories at no.baupool.com, no matter whether you want to buy affordable building equipment, or sell building equipment. no.baupool.com provides you with a highly specialized portal which is specifically designed for the building equipment sector. We really do have something for everyone here, in terms of new and used building equipment.